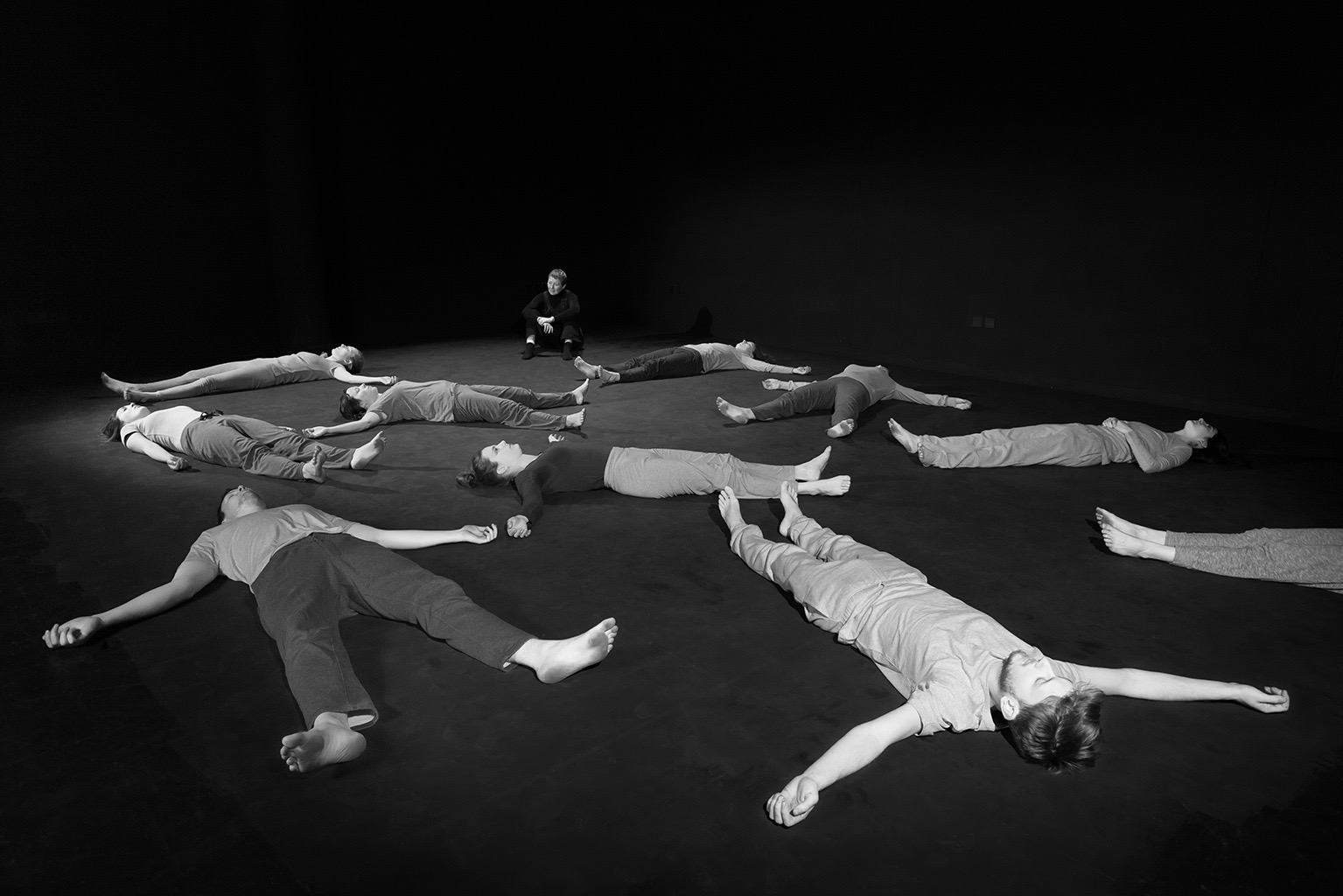 Vanessa Ewan
is a Senior Lecturer at The Royal Central School of Speech and Drama. She works to challenge and inspire actors at all different stages of their training through Actor Movement practice. Since her arrival at Central, her work with actors in the studio has formed the backbone for the development and implementation of the three-year movement curriculum for BA Acting (Hons). In addition, she conceived, developed and co-authored the first ever British MA in Movement for actors (the MA/MFA Movement: Directing and Teaching), of which she is joint Course Leader.
Ewan has a unique understanding of an actor's need, having worked as a hands-on practitioner in a multiplicity of settings. Having graduated from the Laban Centre for Movement and Dance, she worked at most of the major UK drama schools including Webber Douglas, Guildhall School of Music & Drama, the Royal Academy of Dramatic Art (RADA), and East 15 where she was Head of Movement. She has used her practical knowledge to inform her work as an external advisor on course curriculum for many institutions.
Ewan is also a movement consultant for film and theatre. The focus of her work with the actor is Movement Expression, and the use of Rudolf Laban's 'Efforts of Action Drive' by actors is an ongoing specialist area of her work. She has lectured on the subject internationally, including at the Laban Centre, Labanarium Launch (keynote), Moscow Arts Theatre School, and for UNAM (Mexico). Her first book Actor Movement: Expression of the Physical Being (Bloomsbury, 2014), was co-written with Debbie Green and offers a practical insight into Actor Movement philosophy and process.
Kate Sagovsky
is an artist specialising in live performance. She works across theatre, dance and live art as a director, movement director and choreographer; as well as doing extensive work as a teacher and workshop facilitator. She has a background in both writing and movement: after completing a BA in English Language and Literature at Oxford University and an MA in Movement Studies at The Royal Central School of Speech and Drama, she trained in Dance Studies at Laban.
Sagovsky has taught Actor Movement in many contexts. She has worked with students from drama schools and universities across the world both as a Movement Lecturer at Shakespeare's Globe, and as an Associate Practitioner for the Royal Shakespeare Company. As a visiting lecturer she has taught at drama schools and universities such as The Royal Central School of Speech and Drama, LAMDA, Royal Conservatoire of Scotland, Rose Bruford, AFDA Film School (Cape Town, South Africa).
As a director/choreographer Sagovsky's work has been performed in theatre and dance festivals around the UK and internationally. She is Artistic Director of MOVING DUST [www.movingdust.com]. She has also worked extensively as a movement specialist, including as Resident Movement Practitioner at the Royal Shakespeare Company; movement director for companies such as Paines Plough; and at venues including the National Theatre, The Barbican, and the Southbank Centre. For more information visit www.katesagovsky.com